We are pleased to offer this post by Cathy Kidman, organizational consultant and experienced Interim Executive Director, as part of our Mission Driven Leadershift series.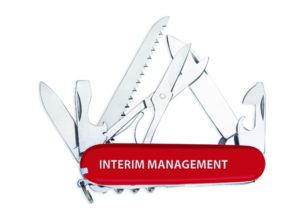 When a board of directors is faced with an executive leadership transition, I'm frequently asked, "Should we hire an interim executive director?" Because I have served in that role for multiple organizations, I believe people expect to hear a resounding "Yes!"
My answer is "Maybe." Not every leadership transition requires an interim. It depends on the nature of the work.

Ensuring Organizational Alignment and Readiness
Whether or not a board of directors hires an interim, an essential piece of work that every executive leadership transition should include is a robust organizational assessment – because at heart, every executive leadership transition is an organizational transition.
The temptation when an executive leaves is to immediately convene a search committee and write up the job posting – but without the organizational assessment, the posting often looks like an exact replacement of the previous executive director. Or, tellingly, her exact opposite. Neither might be what the organization needs moving forward.
The assessment aligns the board and staff with a shared understanding the organization's strengths, challenges, and immediate strategic directions, which is critical to identifying both an accurate leadership profile of what is really needed in the next executive director and the outcomes that the new executive director is expected to achieve.
If an organization has good succession planning, strong operations, and reasonable expectations of a steady future, an interim may not be appropriate.

When an Interim is a "Maybe"
Ideally, nonprofit board and staff leadership perform the organizational assessment as part of a planned executive transition, while the current executive director is in the last months of her tenure. This process can be supported by a consultant, but not required.
Sometimes, organizational assessments may surface uncomfortable truths. Board and staff may find it difficult to move forward together. It's much easier, though far from easy, for boards and staff to hear uncomfortable truths and make required changes when they believe the messenger is neutral and not out to protect her job. This is when interim executives can be particularly useful.
If an organizational assessment was not completed as the executive director was exiting, an interim can lead the assessment process as part of her role (or partners with a search consultant or search committee to do so), and then work with board and staff to address challenges and ready the organization for the new executive director.

When "Maybe" becomes "Yes"
Nonprofit boards of directors should give serious consideration to hiring an Interim Executive Director if:
The exiting executive director was a founder or a long-term executive in the role for an extensive period of time OR the new executive will enter an organization that still has one or more founders on the board who exert disproportionate influence.
The organization has experienced a sudden departure of an executive director or a significant challenge that has shaken the faith of stakeholders.
The organization needs to move in a new strategic direction and/or consider merger options.
Founders and Long-Term Executives
Over time, organizations develop strong muscles in some areas while others atrophy. Over-developed and under-developed muscles are the natural result of the management strengths and weaknesses of founders and long-term executives. For example, it is not uncommon for an organization founded by a mission-driven visionary to be strong in programming but under-resourced in infrastructure. Or for board governance to weaken because of an over-dependence on a long-term executive director. For these reasons, a leadership transition is also a very good time for boards to look deeply at organizational financials and budgets as part of the organizational assessment. At a minimum, this will ensure that the board can communicate an accurate financial picture to the new executive.
No matter how beloved founders or a long-term executive, rocks will be turned over and some yuck will be uncovered in the organizational assessment. Turning over the rocks, exposing the yuck, and helping the board and staff identify solutions is the job of an interim.
Significant Challenges
Nonprofits don't like to talk about it – we like to think of nonprofits as the good guys – but the management of nonprofits is not always as strong as their missions. Just like in the private sector, sometimes embezzlement, workplace discrimination, and poor governance happen. Any of these issues can lead to a sudden departure of an executive and shake the faith of staff, donors, funders, clients, customers, and community members. An interim executive confronts and resolves the problems and communicates with stakeholders. This allows the organization time to separate the problems of the past from the new permanent executive director.
New Strategic Direction or Merger
What people don't like about organizational change are the losses they experience. New strategic directions or mergers may be the exact right change, with positive outcomes to look forward to, but they always mean that some aspects of the organization will be lost, such as a treasured mission, a valued program, individual jobs, or the culture of how people worked and related to each other.
An interim executive director can facilitate the challenging dynamics, make difficult and unpopular decisions (at a potentially faster pace), and ready the organization for a permanent executive.

Conclusion and Resources
Ultimately hiring an interim is a strategic, mission-based decision. Boards should ask themselves "What will best serve the mission moving forward?"
Below are additional resources* MANP has identified to help organizations think through this important decision.
*Note that there are many approaches to organizational assessments with varying levels of depth and intensity, and there is no one right approach.

About the Author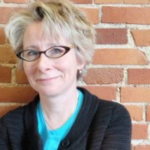 Cathy Kidman is an organizational consultant who has consulted extensively with nonprofits over the last seventeen years. She focuses her practice on helping leaders manage organizational and executive transitions. Occasionally, she consults and manages transitions as an Interim Executive Director, most recently as the Interim CEO for Community Concepts. She was a founding Executive Director for Outright and former Board Chair for the Institute for Civic Leadership. She holds Masters degrees in Social Work (University of New England) and Public Administration (Harvard Kennedy School).

More on This Topic
Browse more posts that are part of our Mission Driven Leadershift initiative.