Board Explorer
Connecting passionate people with purpose-driven organizations
Nonprofits rely on passionate, thoughtful, committed board members to inform strategic direction, provide fiscal oversight, bring creative ideas, and make connections. Boards play a vital role, ensuring that organizations stay true to their purpose and are accountable to stakeholders and the general public.
Persistent Challenge
Maine nonprofits consistently name board recruitment as a top challenge. On the flipside, many community members are interested in sharing their skills and perspectives and growing as leaders through board or committee service, but aren't sure how to find an opportunity that is the right fit.
Simple Solution
MANP's Board Explorer is a free service to facilitate connections between individuals interested in serving on a board and organizations looking to enhance their boards/committees with new perspectives and talents.
How It Works
Share:

MANP member organizations

complete a

questionnaire about mission focus, board structure and culture, and the skills and attributes sought.

(Find all the questions here to help you prepare – you cannot save your form in progress. Note that you are writing for a public audience - what you enter is exactly what individuals will see.)
Individuals

complete

this questionnaire

about motivations, skills, experience and goals.

(Find all the questions here to help you prepare – you cannot save your form in progress.)
MANP staff are also happy to help you submit your information over the phone. Contact membersupport@nonprofitmaine.org to set up a time.

Browse:

Those who submit a questionnaire receive access to the results of the other list to browse.
Connect:

From there, organizations and individuals can identify potential matches and reach out to one another directly to discuss opportunities, assess fit, and formalize board placements.
Repeat!

New organizations and individuals sign up ongoing, so if you don't see a clear match, check back regularly.
Nonprofit Questionnaire Individual Questionnaire
By submitting a form, both individuals and organizations are granting permission to be contacted about board service opportunities. No timeline or match is guaranteed in this process. It is up to organizations and individuals to discuss opportunities, assess fit and formalize any board placements. MANP reserves the right to remove an individual's or organization's information if it is not in alignment with the intention of this service.
Eligibility + Cost
Nonprofits: This service is

free and

exclusively available to MANP member organizations.

MANP members represent nonprofits from all 16 counties and range widely in terms of location, size, mission area, lifecycle stage, and board model.
Not sure if your organization is a member? Current members are listed in our directory. Learn more about

nonprofit membership.

Individuals: This service is

free

to use and there are no experience requirements. (In lieu of a fee, donations to MANP's Scholarship Fund are welcome!)
Additional Support
Sponsors
Board Explorer is a service of Get on Board and is generously sponsored by: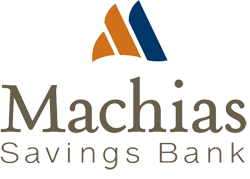 Questions? Need Assistance?
Contact us at MemberSupport@NonprofitMaine.org or 207-871-1885.