Nonprofit Research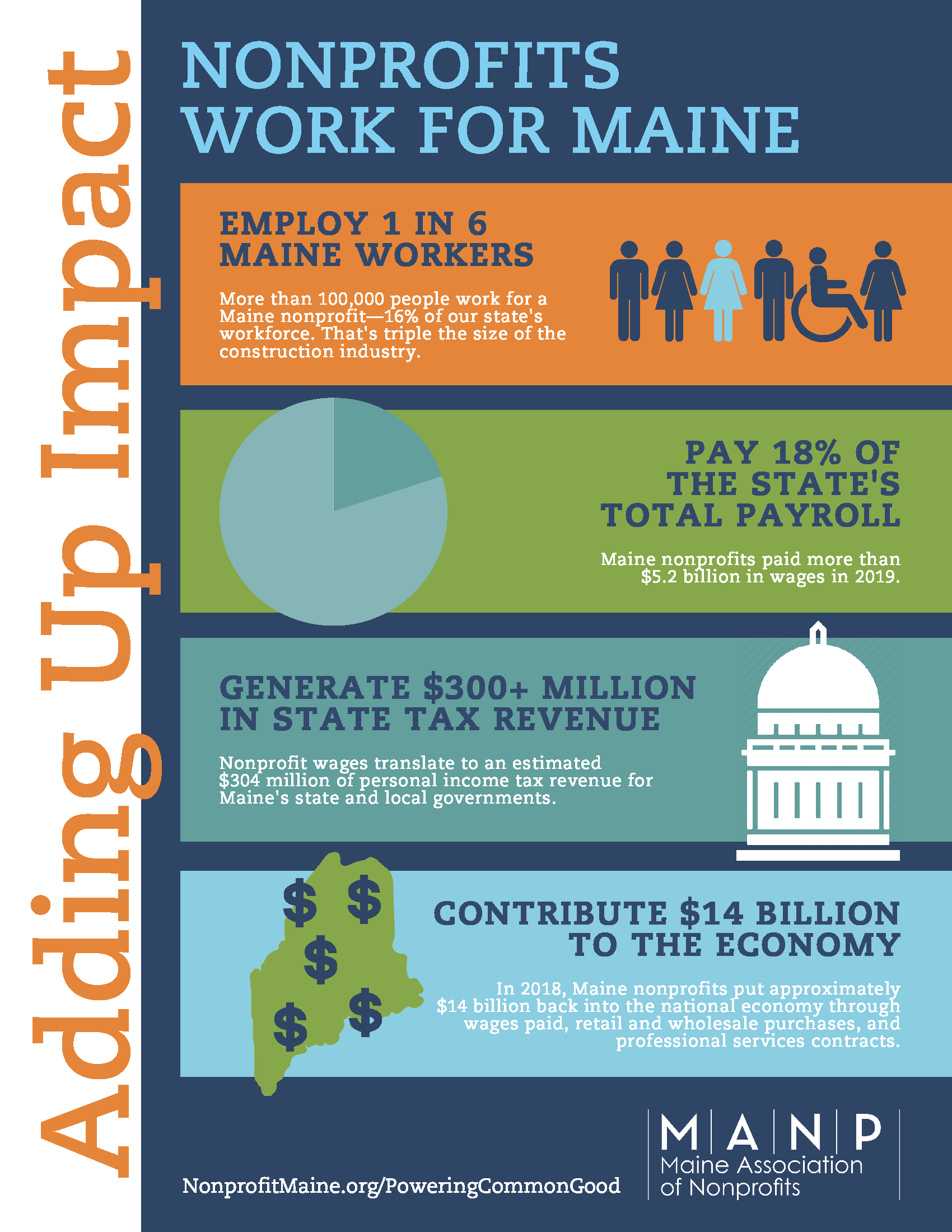 Just as we need to understand the trends and impact around tourism, construction, or the fishing industry as they relate to our economy and society, we need to understand the significant role that nonprofits play in our communities.
Adding Up Impact
MANP conducts regular research on Maine's nonprofit sector to help organizations, individuals and policymakers better understand the vital role of nonprofits in creating, sustaining and improving Maine's quality of life.
Key Findings About Maine Nonprofits
MANP's latest analysis, published in 2021 and drawn from 2018 IRS filings and 2019 Maine Department of Labor data, affirms nonprofits are vital to Maine's economy and quality of life. Nonprofits:
Other Nonprofit Research
There are many sources for information about nonprofits and the challenges and trends influencing their work.
General
COVID-19
Governance and Leadership
Compensation
Fundraising + Communications
Volunteerism
More Data Sources for Nonprofits
Data Innovation Project's Data Scan compiles data sources that are reputable, relevant to the work of organizations in Maine, accessible, and free. You can search by overarching category (Communities & People, Health, Education, and Economy) or use keywords to search. Different filtering options allow you to search by level of data, which will show you the smallest level of data available from that source (e.g., county level), year, or format (e.g., pdf or Excel). You have the option of downloading or printing what you find in the scan.