About Us
Empowering People with Purpose
The Maine Association of Nonprofits (MANP) empowers people with purpose—people and organizations at the forefront of the issues and opportunities that will determine Maine's future prosperity. As a leading advocate and resource, we ensure that Maine nonprofits are adapting, thriving, and contributing in a fast-changing world.
Founded in 1994, MANP's mission is to enrich the quality of community and personal life in Maine by strengthening the leadership, voice and organizational effectiveness of Maine nonprofits.
Our Vision + Work
As Maine's go-to resource for nonprofits, MANP is uniquely positioned to build the capacity, connections, and cross-sector influence of Maine nonprofits as we work toward a vision where:
We believe that by bringing people, ideas and resources together we will collectively be more strategic, creative, and courageous.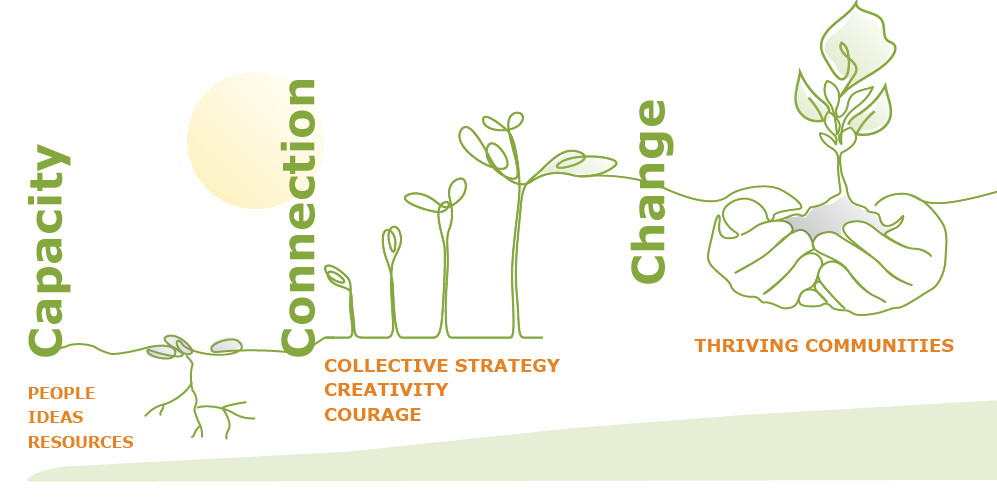 Our financials and annual reports are available for review.
Our Team
None of this is possible without the work of MANP's staff and board team, who bring a wide range of experiences and perspectives and a shared commitment to strengthening the nonprofit sector in Maine. Meet our team.
Our Network
MANP has grown into the state's largest network of organizations dedicated to the common good with more than 1,000 nonprofit members and 160 partners in government, business and philanthropy, representing every county in Maine and the full range of nonprofit missions and sizes. MANP is a member of the National Council of Nonprofits, a network of nonprofit state associations across the country.
Our Equity Commitment
All our work is informed by our commitment to equity and will continue to evolve as we envision and strive for a more equitable and inclusive nonprofit sector in Maine.
MANP. Powering the Common Good.