Get Involved
5 Ideas to Help Power the Common Good
Every person you know in Maine benefits from the work of Maine's nonprofits. Here are 5 ways you can support the important work of the organizations you and your neighbors have come to count on, the ones that make Maine a place we choose to live, work and visit!
How to Help #PowertheCommonGood!
1. Share Your Time + Talents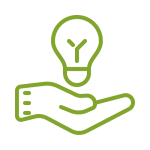 Not only does this support organizations, but it's a great way to develop your own skills (and resume)! You can lend a hand once a week, once a month, or on a one-time only project. Worried about what you can offer? Often no experience is required and organizations will train you about everything you need to know. If you do have particular professional skills to share, those are also appreciated. Access to graphic designers, writers, event planners, accountants and many other professionals can be hard to budget.
How? Check out VolunteerME and see what catches your eye.
2. Make a Donation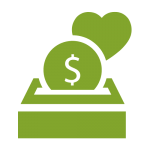 Nonprofits develop business models with diverse income streams that include contributions from individuals and businesses that recognize the value of their work. Consider supporting organizations whose work you value.
How? Look around your community. What organizations do your family, friends or neighbors use or support? Scope out MANP's member directory to search for organizations by missions that align with your passions. Most organizations accept donations online through their websites and every dollar helps.
3. Make a Wish Come True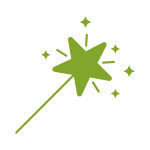 Donations can be about more than money. Consider adopting a nonprofit (perhaps as a family or with colleagues) and purchase supplies or equipment they need. You might even find this to be a great way to get involved on a longer-term basis with an organization.
How? Call or check out the website of a nonprofit whose mission excites you to find a wish list of items they could use. (Make sure you are offering something they need, not just something you need to get rid of.)
4. Serve on a Nonprofit Committee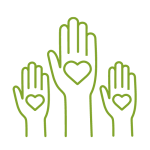 Maybe you're good at coordinating events, or reading spreadsheets. Nonprofits rely on the efforts of many people to share their workload, and committee members are a vital force.
How? Once you have identified an organization whose mission inspires you, reach out to a member of the staff or board and ask what opportunities may be available. (You may also want to ask friends, family and colleagues if they're involved in organizations that are recruiting!)
5. Join a Board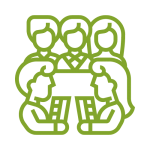 Nonprofits are governed by volunteer boards of directors charged with the role of acting in the best interests of the organization. The work is rewarding, is a great way to invest in your community, offers the opportunity to meet new people, and is a great resume builder!
How? MANP's "All Aboard" sessions are a great first step. Watch our event listings for upcoming dates! From there, MANP's free Board Explorer service can help you find organizations looking to enhance their boards with new perspectives and talents. Once you have identified an organization whose mission inspires you, you can reach out to start a conversation. Some organizations require that you start by volunteering or joining a committee to get to know the organization better. Asking your friends, family and colleagues if they're involved in organizations that are recruiting for board members can be helpful, too!

Bonus Points: Thank a nonprofit! If an organization has helped your family or does great work in your community, take the time to say "thank you." Send a card to their staff, give them a shout out on social media, or attend one of their events and share your appreciation directly!