Job Board
Connecting talent + opportunity
MANP's (recently upgraded!) job board is a popular spot for both job seekers who want to work for good and organizations seeking talented employees.
"I found my current job on the MANP job board." -Everyone
Search Jobs Resources for Job Seekers Post a Job
Post a Job
MANP's job board now offers the option to purchase a 30 day listing or a 60 day listing, as well as add-ons to enhance the visibility of your openings.
In addition, employers can create a profile page they can use to market their organization as a great place to work, and the employer profiles will include all open positions you are advertising.
Be sure to review our job board policies below prior to posting.
How to Post a Job: MANP Members
Log in to the job board using the same email address and password you use to log in to the main MANP site. You'll get the member pricing on any packages you purchase!
If you have more than one person who posts jobs on behalf of your organization, you can create sub accounts on your Employer Profile.
If you also want to have a Job Seeker account, you will need to use a separate email/login for that.
How to Post a Job if Your Organization is Not a Member
Job Board Policies
Job ad pricing is based on the membership status of the employer. Organizations may not post jobs on behalf of other organizations.
Postings must be for paid positions.
Employers are required to list a specific wage/salary range in job postings. This is a practice that models transparency and is one recommended strategy for advancing equitable compensation. Learn more about this policy on our blog.
Jobs must be in or relate to the nonprofit sector.
Payment is required when you post the job.
Resources for Job Seekers
On our new job board you can create a job seeker profile and sign up for alerts when new jobs that meet your criteria are posted! (If your email address is associated with an Employer account you'll need to use a different one to create a job seeker account.)
Find answers to frequently asked questions

here

.
Plus, MANP provides many professional development opportunities that can help job seekers build skills and make valuable connections.
MANP Job Board Sponsor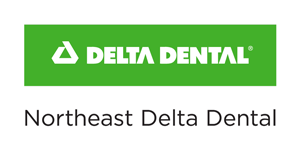 Questions?