Financials + Annual Reports
MANP is committed to transparency and is proud of our leadership, financial history and accomplishments.
Annual Reports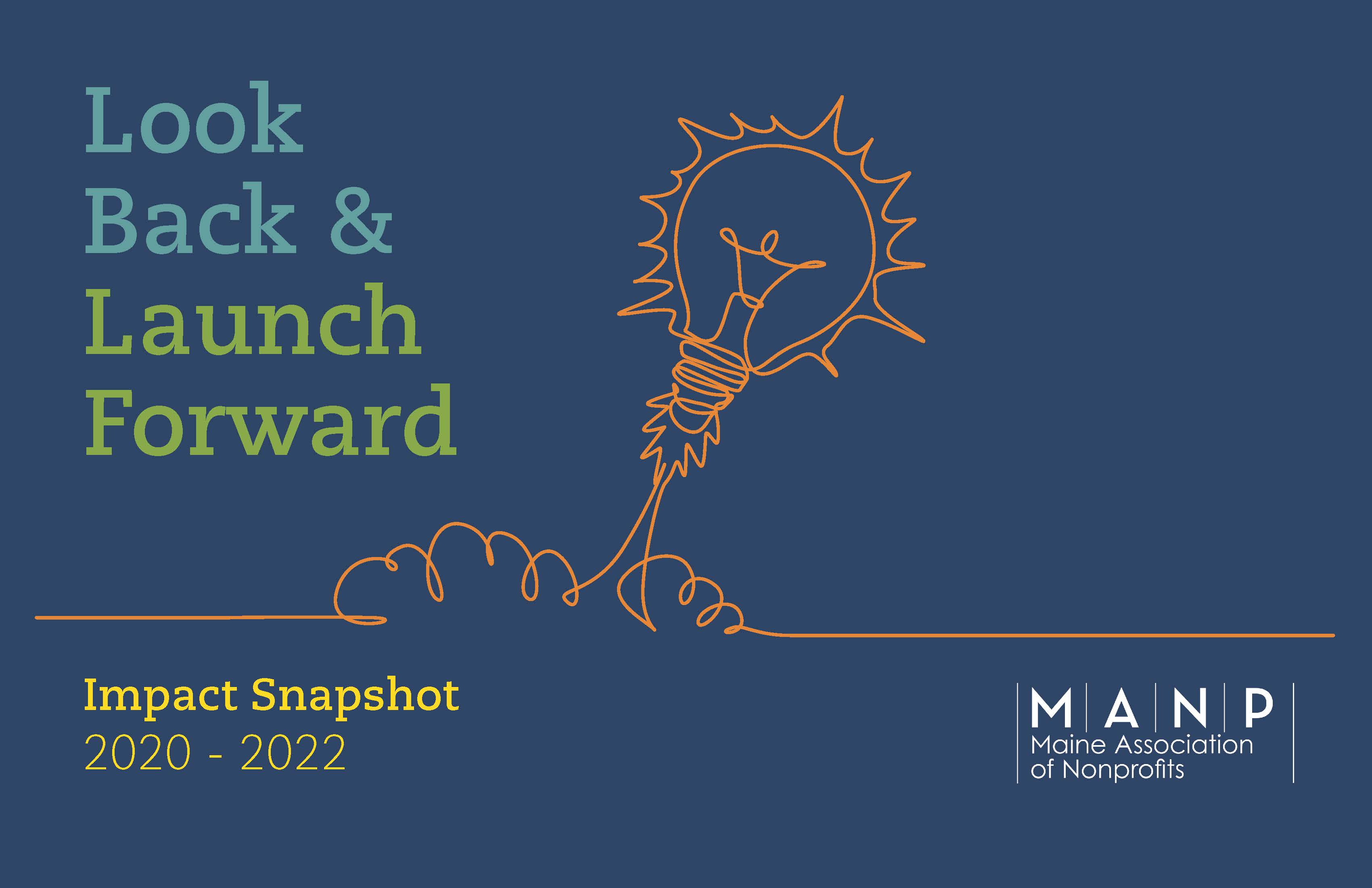 Over the past few years, MANP and our network of more than 1,000 member organizations have faced new, dynamic challenges, while simultaneously managing the ongoing demands of our nonprofit missions. While turbulent and trying, it has also been a chance to build connections and share knowledge, resources, and support.
Our 2020-2022 Impact Snapshot explores this period from a constructive viewpoint, highlighting key observations, lessons and data points that will inform and focus our work to strengthen Maine's nonprofits in the years ahead.
Past Reports
Tax Filings
Our recent annual IRS tax documents (Form 990) are available below.
IRS Forms 990, by tax year:
All other public documents are available upon request. Requests for additional information not found in public records are considered upon request.