A Tale from the Trenches: Lessons Learned in MANP's Leadership Transition
We are pleased to offer this post by Scott Schnapp, MANP's outgoing Executive Director, as part of our Mission Driven Leadershift series.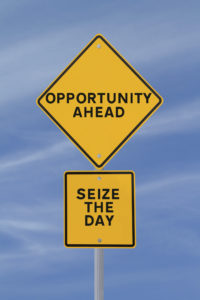 Having spent the past few years inhabiting the parallel universes of leading MANP while also helping it prepare for a smooth transition has heightened my recognition of the opportunities and challenges inherent in a leadership transition process. As a result, I thought it might be useful to submit the following suggestions for the consideration of other nonprofit leaders who are considering an exit in the coming years.

Getting Ready
Give the process the time it needs. A leadership transition process is usually multi-layered and can allow organizations to accomplish multiple goals if you create the time and space to develop a thoughtful plan. Your goal should be to maximize the potential and minimize the risks a leadership transition presents, so I would urge nonprofit leaders that are considering leaving their positions to engage with board leadership a minimum of a year from their desired departure. In our case, a multi-year planning time frame allowed MANP to create clear direction, develop the leadership potential of staff, and build board leadership and engagement, which should give the organization a better chance to transition smoothly.
Identify and recruit a board leader with transition experience. If you're able to do this, it can be a significant asset to the process. MANP was lucky to have an individual with significant board leadership and transition experience sitting on our Advisory Council, and we recruited him specifically for that purpose.
Reconnect with your mission. Nonprofits function best when their mission is their highest priority and service to mission is embedded in their organizational culture. That said, even high-functioning organizations can fall into the trap of becoming overly dependent on long-time leaders and putting people above mission. Use the transition process as an opportunity to reconnect with your mission and restore a culture of service to that mission. Embed the question "is this in the best interests of our mission?" in your organizational DNA.
Develop a strategic plan to create a roadmap. Engaging in a broad-based strategic planning process before a leadership transition occurs can be really helpful in gaining a shared sense of ownership and direction from the staff and board, as well as for creating a roadmap for the new leader to follow in their early days. MANP used its strategic planning process to more fully engage its board, and gain important feedback from members, funders and supporters regarding our current work and future direction.
Look for the opportunities. Leadership transitions can be times of great risk or opportunity for nonprofits, so do your best to keep a "glass half-full" philosophy and look at the process as a rare opportunity to take a critical look at your organization and re-invigorate it for its next chapter. If you approach the process proactively in a mission-driven manner your chances for success will be significantly enhanced.

Organizing for Success
Facilitate the transition. Once the staff leader's decision has been made and communicated, and the tasks above have been undertaken, the departing leader's role begins to shift to that of a facilitator with the board and staff. Thoughtful leaders can empower the system they are in the process of leaving by stepping back and coaching or facilitating the staff and board to develop as organizational leaders. Special attention should be given to critical relationship transfer to ensure that key donors remain personally connected to the organization and its mission, not just to the departing leader.
With the Board
Identify skill sets necessary to achieve strategic goals. Once strategic goals have been identified, the Governance Committee can better assess whether the board has the appropriate skill sets and characteristics to achieve those goals, and if not, to recruit them in new members. Our process helped MANP identify some important skill sets that were missing, which helped guide the recruitment strategy for our two most recent board classes.
Develop a committee structure that's accountable to your goals. Identifying strategic goals also creates a perfect opportunity to assess your committee structure and develop appropriate committees to engage your board in achieving those goals. In MANP's case, our plan precipitated the creation of two new board committees and a goal of developing a new meeting structure to enhance statewide stakeholder engagement.
Have diverse perspectives represented on the search committee. Once the search plan and timeline are in place, it may be helpful for the departing leader to work with the Board President to identify stakeholders who can represent a diversity of perspectives on your search committee. Try to include past and current stakeholders, as well as a diversity of experiences with your organization to bring a good balance of perspectives to the committee.
With the Staff
Solicit input. There is bound to be some anxiety on the staff level as a leadership transition looms. Before the transition is announced inform each staff member individually (or in teams, depending on the size of your organization) and solicit their thoughts on the skills and characteristics they feel would be important in a new leader, as well as their concerns, and where they see opportunities. In MANP's case the compiled results of staff interviews were shared with the Search Committee and created another resource for them to factor into their decision-making.
Develop leadership potential. Use the impending transition as an opportunity to rethink job responsibilities and organizational structure, create professional development opportunities and enhance staff ownership. Our extended timeframe allowed us to restructure job descriptions and our organizational chart, create leadership development opportunities for staff members, and hire energetic new staff with skillsets to help us achieve our goals. It also allowed us to support the leadership development of the new team before the Executive Director transition process even began.

Letting Go
Leaving a position you've spent a significant portion of your career at and really enjoyed can feel like a personal loss, but it's critical to remind ourselves that the essence of nonprofit work is service to mission and that what's best for sustaining the organization's mission should always supersede personal needs or desires.
That said, what's best for an organization in the midst of a leadership transition is for the departing leader to step back and let the board and staff take the lead, which does present a bit of a personal challenge to those of us who are conditioned to take the lead. While I can't say its been the easiest thing to do, the fact that the time is right for a change for both me and MANP, we've been able to accomplish so much during this process, and I have such confidence in the team we've built certainly makes it all much easier.
While I will undoubtedly miss my staff and board colleagues and the organizations we serve, it truly has been an honor serving Maine's wonderful nonprofit community for the past 14 years, and I depart feeling grateful and extremely optimistic about MANP's future.

About the Author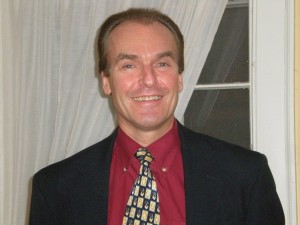 Scott Schnapp has served as Executive Director of MANP for the past 14 years and will be stepping down in mid-July. During his tenure Scott has led the development of a major expansion of professional and organizational development resources for Maine's nonprofit leaders, including a comprehensive management training program, leadership development programs, capacity building services, assessment tools, management resources, and a technical assistance program. Prior to his work at MANP, Scott served as Executive Director of Maine Businesses for Social Responsibility (MEBSR), Camp Sunshine and Big Brother-Big Sister of Greater Lowell (MA), and Director of Development at the Portland Museum of Art and North Yarmouth Academy.
As a volunteer, Scott has served on the boards of the Maine Development Foundation, Maine Initiatives and the Children's Theatre of Maine, and served as Board President of the Falmouth Memorial Library. He has also coached several Odyssey of the Mind teams and local youth sports teams.
A 1978 graduate of Colgate University, Scott lives in Falmouth with his wife Heidi and a menagerie of pets, and has two grown children.

More on This Topic
Browse more posts that are part of our Mission Driven Leadershift initiative.