MANP Members Save on Giving Guide Ad!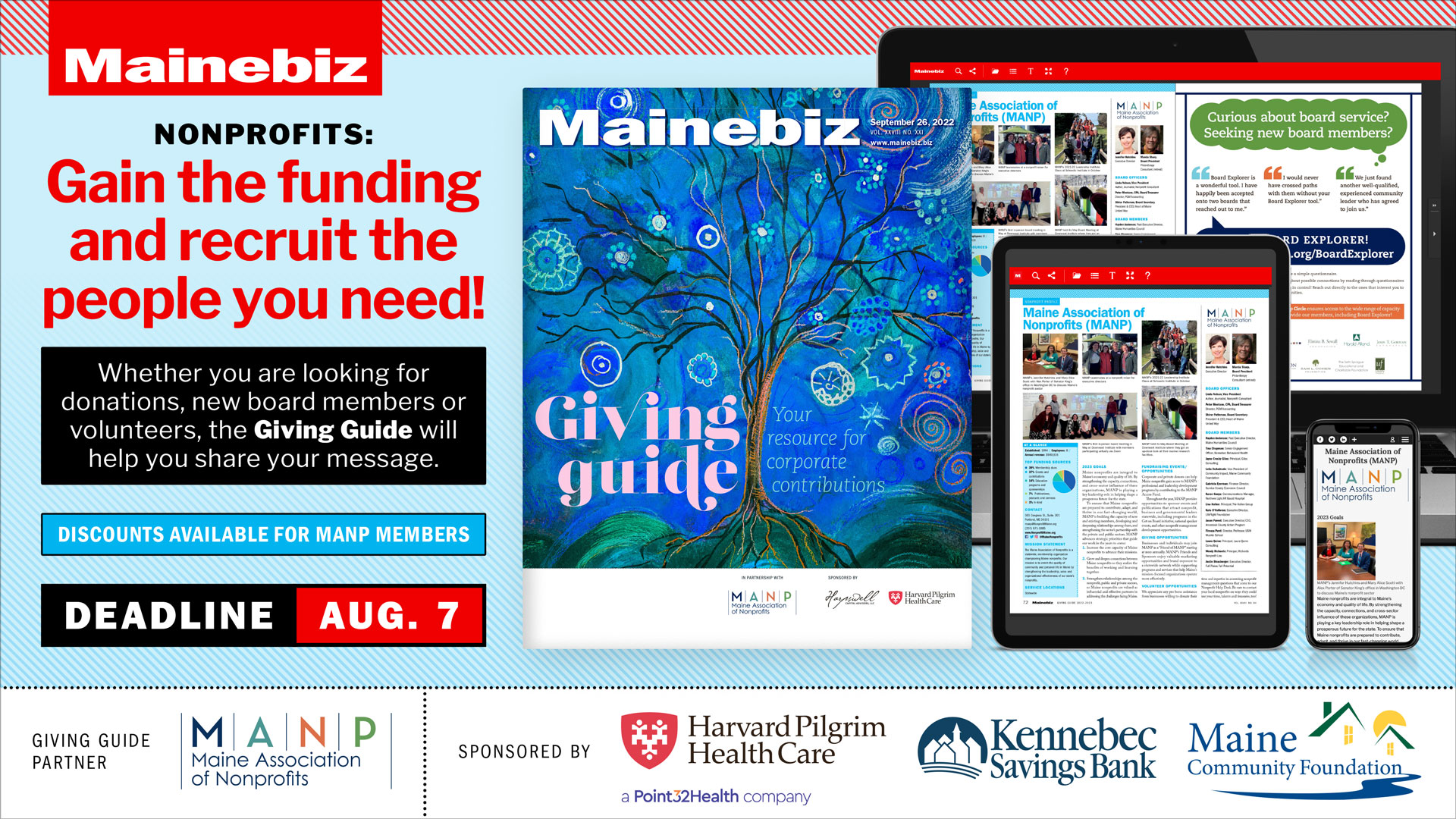 Every day, Maine nonprofits demonstrate their work and worth, and create stories of resilience, innovation, and perseverance through their missions in action. Those stories deserve to be told as widely as possible and one place to do that is through the Mainebiz Giving Guide. This annual publication acts as a statewide platform to showcase the stories of how nonprofits play a unique role in Maine.
Mainebiz is offering an exclusive discounted opportunity for MANP members to save $500 on the regular rate of a two-page full-color spread bringing the cost to $1,995 (regular nonprofit rate is $2,495).
The Giving Guide is shared digitally on the Mainebiz website for year-round reference, and is also mailed to Mainebiz subscribers—a readership of 37,000 business executives (86% of whom are CEO's, senior executives, service professionals and managers).
BONUS! Mainebiz offers graphic design assistance if you need help with your ad at no additional cost!
If you have questions or wish to participate, please contact:
Kelly McCormack, MANP Development + Marketing Manager
KMcCormack@NonprofitMaine.org
The deadline to place an ad is Monday, August 7.