Lonely at the Top
Date posted
September 14, 2016
We are pleased to offer this post by Alan Cantor, New Hampshire-based organizational consultant, as part of our Mission Driven Leadershift series.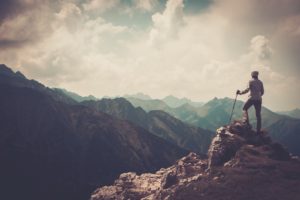 It's not easy being a nonprofit CEO. People expect the CEO to have all the answers. The ideal CEO is inspiring, strong, visionary, articulate, persuasive, down to earth, and, of course, good with numbers. Poet, warrior, spiritual leader, bean-counter: the perfect leader.
And when I meet the person who has all of those qualities, I'll let you know.
Every CEO is human and imperfect – and in some way, inevitably, ill-prepared for the job. Very few people become CEO with the training, experience, and personality to be naturally good at all aspects of nonprofit leadership. The CEO arrives at the pinnacle of the organization very much still a work in progress.
It's worth noting how people end up as CEO.
Many CEOs begin their careers as program staff members. They start as social workers or nurses, violin teachers or counselors. Others begin in development or finance. They prove their competence in their specialty areas and gain responsibility, until, one day, they are the boss.
And suddenly, instead of knowing a lot about a little, the new CEOs have to know… everything. Or at least pretend that they do. The former nurse now has to present budgets; the former teacher has to raise money; the former accountant has to give speeches and television interviews; the former choral director is designing grant strategies. And above all else, they are managing people: staff members, of course, but also board members, all of whom have varying expectations, ego needs, and personalities.
Other CEOs rise to the top because they've always been in charge: they are the founders who have seen their organizations rise around them. These are entrepreneurial folks who saw a need, started an organization, threw themselves into the task, and eventually found themselves running organizations with 20 or 200 staff members. They have learned a bit about everything along the way – but running a large organization is a very different challenge from being the one person in a one-person shop. Many find it easier to continue to try to do everything themselves rather than having other people take control of their jobs. (That's not a good idea. See my "Confessions of a Recovering Micromanager.") They may find themselves criticizing the actions of their staff, harkening back to decisions they themselves had made fifteen or twenty years before when circumstances were very different. Founders are usually very good people, but they sometimes have a hard time holding on to other good people.
Some CEOs arrive after having served in that position at a smaller organization. Already having put in a stint as a CEO, of course, is useful experience. But not all nonprofits are alike. (As the joke goes, if you've seen one nonprofit, you've seen one nonprofit.) The culture of the new institution may be very different from the last, often reflecting the preferences and norms created by the last CEO. A new CEO, even with experience running other organizations, can feel isolated, particularly if the former CEO was in the position for a long time, or was a founder.
And some CEOs parachute into the top job after a career in the private sector. It may be that there's an alignment of experience and mission, such as a retired surgeon running a health care center, or a former defense attorney directing a legal services agency. Often the new CEO is a board member who then shifts into the executive role. Or the person may have had no direct connection with the organization, but the board wants someone "to run the place like a business."
Sometimes the appointment of a private sector veteran makes sense; sometimes it doesn't. But for many of these freshly-minted nonprofit leaders, the cultural shift can be overwhelming. They find that they no longer have the kind of administrative support or office amenities they enjoyed in the private sector. They struggle to develop relevant staff incentives. And, above all, they find themselves ground down by the excess of process that characterizes the nonprofit world. It used to be that they made all the decisions. Now, they have to be approved by committees, staff, funders, and other "stakeholders."
Whatever route they took to get there, CEOs find that it's a lonely and challenging job.
Many CEOs are reluctant to confide in subordinates or board members. They don't want to seem unsure of themselves. They may fear for their jobs if they show some doubt or vulnerability to board members, or they don't want to create a crisis of confidence among the staff. ("Even the boss doesn't know how we're going to meet budget this year! I'm sending out my resume tomorrow!") Consequently, many CEOs put their heads down and plow onwards, inwardly self-doubting, outwardly resolute, and in many ways stressed. And a decision made by a stressed, self-doubting, and posturing leader is not usually a good one.
Nonprofits budget for staff training and education, of course, and the best organizations budget generously. But rarely do they specify training and support for their CEOs. They should. I've noticed that in some parts of the country, like Northern California, it's common for CEOs to have paid coaches. Hiring a coach is almost an expectation there, a statement that the CEO's role is important and worth investing in. But in other parts of the country, including my own Northern New England, frugality reigns. Boards don't want to spend money on coaching for the CEO, and CEOs don't want to look imperfect. So they soldier on, alone.
But some forms of support cost little or nothing. People can turn to friends – peers or retired folks – who can serve as their mentors. Others develop peer groups. I've seen formal and informal CEO circles work wonders: a group of six or eight CEOs who trust one another, can let their hair down in front of the group, and are eager to work through their large and small issues with people who can relate to one another.
And, of course, there are CEO trainings available at the Maine Association of Nonprofits and other organizations!
The key is to know that if you are a CEO, it's not shameful to seek help: in fact, it's a sign of strength. And board members should do all they can to help their CEOs develop into more effective, thoughtful, and confident leaders. That may cost a bit of money, but that's a lot less expensive than having a skittish, stressed, and underperforming CEO, or launching a search to find a new one.
About the Author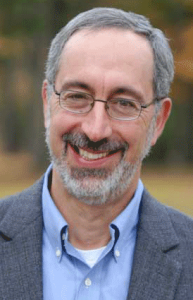 Alan Cantor is principal of Alan Cantor Consulting LLC, where he helps community-based nonprofits solve critical issues, primarily in the areas of development and governance. In his practice Alan draws on over thirty years of experience, including serving as Executive Director and, later, Board Chair of The Mayhew Program; Vice President at the New Hampshire Charitable Foundation; and Vice President for Philanthropy at the NH Community Loan Fund. A keen observer of the nonprofit sector, Alan is a frequent contributor to the Chronicle of Philanthropy. He is a lifelong New Englander, now living and working out of Concord, NH.

More on This Topic
Browse more posts that are part of our Mission Driven Leadershift initiative.