Membership Partners
Increasing access to capacity-building support
MANP develops partnerships with other coalitions and associations to increase access to MANP membership.
Current Partnerships
MANP has active partnerships to increase access for small and/or BIPOC-led organizations in these areas:
Arts Nonprofits Land Trusts Nonprofit Libraries
These partnerships are designed to support nonprofits to:
Strengthen + develop their boards through governance trainings, board matching services, assessments, toolkits and handbooks, coaching sessions, and more.
Build strategic + operational capacity through the free Member Help Desk, pro bono legal and accounting support, a discounted grantseeking database subscription, and more
Recruit, retain, and develop staff through extensive professional development trainings and opportunities, MANP's popular Job Board, and more.
Plan for leadership transitions with practical toolkits and trainings.
And so much more!
Learn more about MANP Member Benefits.
"MANP is an invaluable resource for Maine's nonprofits; it provides a one-stop shop for training, sample policies, trusted vendors, and industry-wide information and statistics. We find the value to far surpass the cost of membership." - Partner Member
Maine Arts Commission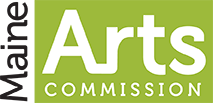 The Maine Arts Commission and Maine Association of Nonprofits (MANP) are excited to pilot a partnership offering eligible arts nonprofits a 50% discount on MANP membership!
Watch the recording of the webinar "Make the Most of MANP: An Intro for Arts Organizations" for more information!
Eligibility
Discounted membership is available for 501(c)(3) arts nonprofits with operating expenses under $1 million as well as any BIPOC led arts nonprofit, regardless of size.
Current and new MANP members are eligible for the subsidized membership.
Cost
Eligible nonprofits receive 50% off annual dues. Membership allows all staff, board members, and volunteers to access MANP's resources, services, and support.
Annual Operating Expenses

Dues

Under $25,000

$100

$50
$25,000 to $99,999

$125

$62.50
$100,000 to $174,999

$165

$82.50
$175,000 to $249,999

$220

$110
$250,000 to $324,999

$250

$125
$325,000 to $399,999

$325

$162.50
$400,000 to $499,999

$375

$187.50
$500,000 to $599,999

$425

$212.50
$600,000 to $749,999

$475

$237.50
$750,000 to $999,999

$525

$262.50
$1M to $2M
$600
$2M to $10M
$675
$10M+
$750
How to Sign Up
Existing MANP Members: Contact membersupport@nonprofitmaine.org at the time of your next renewal to have your invoice adjusted to reflect the subsidized rate.
Not a Current MANP Member: Join online and enter the discount code ARTSMANP at checkout to receive the subsidized rate.
Maine Land Trust Network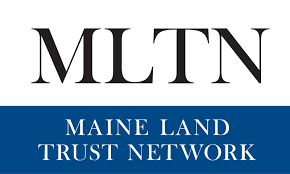 MANP partners with the Maine Land Trust Network, a program of Maine Coast Heritage Trust, to increase access to MANP membership for 60+ small land trusts.
Eligibility
A member in good standing of the Maine Land Trust Network
Operating expenses under $500,000
Cost
Free for eligible land trusts! Maine Land Trust Network covers the cost of MANP membership for their member land trusts with operating expense under $500,000.
How to Sign Up
Contact Donna Bissett at the Maine Land Trust Network.
Maine State Library

MANP has partnered with Maine State Library since 2017 to subsidize MANP membership for almost 100 small nonprofit libraries.
Eligibility
501(c)(3) Maine libraries
Cost
| | |
| --- | --- |
| Annual Operating Expenses | Dues for Library |
| Under $400,000 | $0 |
| $400,000 -$749,999 | $200 |
| $750,00 - $999,999 | $250 |
| $1M+ | $325 |
How to Sign Up
Please contact membersupport@nonprofitmaine.org for more information.