Back to Events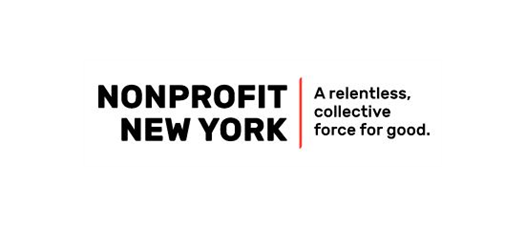 The Benefits of Launching Your New Venture with a Fiscal Sponsor
Tuesday, February 28, 2023
10:30 AM - 12:00 PM (EST)
Event Details
This event is offered in partnership with Nonprofit New York.
Starting a new social venture can be overwhelming. Many folks tend to jump straight into the process of creating a new 501c3 nonprofit organization and overlook fiscal sponsorship as an option.
This training will review the difference between a starting a 501c3 and going under fiscal sponsorship to help you determine which is best for you. We will explain some different models of fiscal sponsorship, share how to find the right sponsor, what fiscal sponsors are looking for in a potential partner, and what the standard application process entails.
This workshop will be presented by Catherine Michele Hedgeman, Owner of Hedgeman Law Firm
Key Takeaways 
Learn the three legal fiduciary duties of board members and how to comply
Learn about the 4 ways to jeopardize your tax exempt status and how to avoid them
Learn the 7 characteristics of financially health nonprofits
Identifying conflicts of interest and knowing how to resolve them
Cost + Registration
MANP Members save $10!
$15 MANP Members / $25 nonmembers 
Enter promo code MAINE when registering to receive discount 
Please note:

Organizations may send more than one individual to participate, HOWEVER if the event sells out registration may be limited to ONE person per organization due to space constraints.
Refund policy: Registrants who cancel their registration on or before 1 week will receive a full refund. Those who cancel on or before DAY PRIOR will receive a 50% refund. No refund will be made for cancellations made on or after DAY OF. All cancellations must be submitted in writing.
Registration is required. Please be advised that by registering for this event, unless we hear from you otherwise, we will include you as part of our regular mailing list. 
Please also be advised that the event will be recorded by Nonprofit New York. By enrolling for this event, you hereby: (1) give consent for Nonprofit New York or any third parties to use your photograph or image in its print, online and video publications; (2) release Nonprofit New York, its employees and any outside third parties from all liabilities or claims that you might assert in connection with the above-described uses; and (3) waive any right to inspect, approve or receive compensation for any materials or communications, including photographs, videotapes, website images or written materials, incorporating photos/images of you. To revoke this waiver, please email Programs Manager, Darby Masland, dmasland@nonprofitnewyork.org.
Questions About This Event?
If you have any questions regarding this event, please use the "Contact" feature on the bottom of the Eventbrite event listing.