Back to Nonprofit Member Directory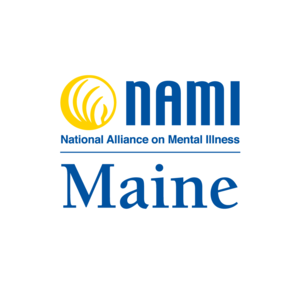 Organization Overview
Through support, education, and advocacy NAMI Maine is dedicated to building better lives for the 1 in 4 Mainers who are affected by mental illness.

NAMI was formed in 1977 when two mothers, each with a son with schizophrenia, met over lunch to discuss their shared experiences and challenges. At a second lunch the women decided to assemble people with similar concerns.
In 1977, the second meeting drew about 13 people who met at a nightclub in Madison, Wisconsin. The name, Alliance for the Mentally Ill, was suggested, partly because its acronym, AMI, meant "friend" in French. Within six months, 75 people had joined.
Upon hearing about similar organizations around the country, they decided to hold a national conference. They hoped 35 people would come to Madison in September, 1979, but 284 representatives from 59 groups (representing 29 states) were in attendance. By the end of the conference, a national group, The National Alliance for the Mentally Ill had been formed, named and financed. NAMI, renamed The National Alliance on Mental Illness to further reduce stigma and the discrimination associated with mental illness, is now based in Arlington, Virginia with over 1,000 local affiliates.

Nonprofit Member
---
Mission Category
Advocacy/Legal/Social Action/Civil Rights