Back to Events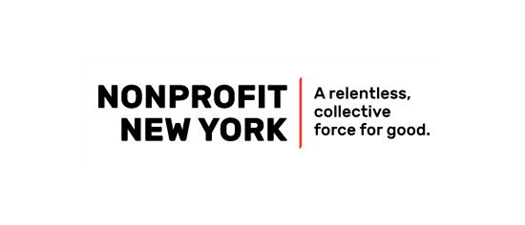 Strategies to Counter Ableism in Community Engagement
Tuesday, September 12, 2023
10:00 AM - 11:00 AM (EDT)
Event Details
This event is offered in partnership with Nonprofit New York.
Community engagement is a powerful tool - one that works best when the whole community is involved, not just part of it. While there is a growing understanding of the importance of equitable and inclusive community engagement, people with disabilities often still face barriers. Join Celeste Frye, founder & CEO of Public Works Partners, LLC, for a discussion on how nonprofits can work to remove these barriers and facilitate participation by all populations. Discover strategies to help ensure your organization is listening to the entire community, earning their trust, and eliminating ableism in its many forms.
Key Takeaways:
Identify engagement practices that create barriers to participation for people with disabilities.
To develop engagement strategies that consider the needs of impacted populations.
To build a more equitable and inclusive community engagement practice.
This workshop will be presented by Celeste Frye, Founder & CEO of Public Works Partners
Participants who complete the post-session evaluation can receive a PDF copy of the presentation.
For More Information:
Cost + Registration
MANP Members save $10!
$15 MANP Members / $25 nonmembers
Enter promo code MAINE when registering to receive discount
Please note:

Organizations may send more than one individual to participate, HOWEVER if the event sells out registration may be limited to ONE person per organization due to space constraints.
Refund policy: Registrants who cancel their registration on or before 1 week will receive a full refund. Those who cancel on or before DAY PRIOR will receive a 50% refund. No refund will be made for cancellations made on or after DAY OF. All cancellations must be submitted in writing.
Registration is required. Please be advised that by registering for this event, unless we hear from you otherwise, we will include you as part of our regular mailing list.
Please also be advised that the event will be recorded by Nonprofit New York. By enrolling for this event, you hereby: (1) give consent for Nonprofit New York or any third parties to use your photograph or image in its print, online and video publications; (2) release Nonprofit New York, its employees and any outside third parties from all liabilities or claims that you might assert in connection with the above-described uses; and (3) waive any right to inspect, approve or receive compensation for any materials or communications, including photographs, videotapes, website images or written materials, incorporating photos/images of you. To revoke this waiver, please email Programs Manager, Darby Masland, DMasland@NonprofitNewYork.org.
Questions About This Event?
If you have any questions regarding this event, please use the "Contact" feature on the bottom of the Eventbrite event listing.