Back to Events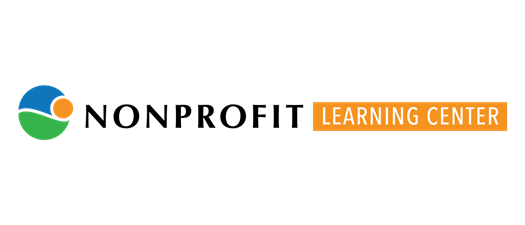 A Recipe for More Effective, Engaging Training Design
Tuesday, September 26, 2023
Event Details
This session is part of the 2023 Fall Nonprofit Learning Series hosted by Nonprofit Learning Center.
How can we maximize the possibility that someone will not just learn but also use something you tell or show during a training session? How do we increase engagement so they are ready to transfer what they learn into what they do next? In this 90-minute virtual session, Brian Washburn will share a 4-step model that can be used to help give structure to every training session you'll ever develop. He'll provide specific examples of activities useful both in-person and online that can be strung together to generate effective, engaging training sessions that increase the likelihood that your learners will relate to, remember, and use your training content. You will leave the class with an expanded toolbox of activities and ideas on how you will use one or two of these activities in your next learning event.
Everyone who attends this session will receive a copy of Brian's ebook: Endurance Learning's Training Activity Cookbook, which offers 63 different activities that can be put together to create 42,000 different combinations of learning experiences.
The 2023 Fall Nonprofit Learning Series focuses on how we design for deeper learning. You create a workshop or webinar because people need help doing something. You put a lot of work into delivering these workshops. You want to be sure that the diverse people in the room learn and can take action on what they learned. You want their feedback to further strengthen the learningfulness of your trainings. What a virtuous cycle—they learn, you learn, and they learn more!
Every year we invite experts to share their unique knowledge, tools, and perspectives with people who deliver workshops, webinars, or conference sessions within the social sector. These sessions are also relevant for association learning leaders who hire speakers or plan learning events. It is designed to be action-focused, meaning that you will complete the series with actionable next steps and tools to support your success.
Design for Deeper Learning builds on the information presented through The Trainer Academy, which has trained hundreds of people over the past three years. The Trainer Academy is available on-demand at www.nonprofitlearning.center. Participants in the Design for Deeper Learning series will receive a discount code to access The Trainer Academy with a 50% discount.
The Nonprofit Learning Series is moderated by Nancy Bacon, a teacher, instructional designer, and learning strategist who has worked for over 25 years in the nonprofit sector. Now in its fourth year, the Nonprofit Learning Series creates the space for a community of consultants, trainers, and learning leaders to hone their practice. You are encouraged to register for the full series to experience the full collection of knowledge and tools; you may register for just one of the sessions if you prefer.
Closed captioning will be available in all sessions in the series. We will do our best to accommodate any other accessibility needs expressed through the registration system.
For More Information:
Cost + Registration
MANP Members save 10%!
$63 Members | $70 Nonmembers
Save by attending the entire series! The full 3-session series is available for $144.
Enter promo code MANSERIES10 to receive discounted registration rate. This code is valid for individual session registration as well as the full series.
This is a virtual event. You will receive an email with a Zoom link in advance of the event

All sessions will be recorded. All registrants will receive the recordings and have access for 3 months. If you are unable to attend the session, we encourage you to register anyway so you receive all of the related materials.
About the Presenter
Brian Washburn is the co-founder and CEO of Endurance Learning, a small-but-mighty instructional design firm that serves as an extra set of hands for organizations large and small, helping them design and develop learning experiences that are engaging and lead to change. He got his start in instructional design and training delivery as a Peace Corps volunteer in Paraguay, training farmers on small business skills to improve their local agricultural co-ops while increasing their family's incomes. Since then, he has served as a training director in both the non-profit and NGO sectors, designing and delivering training to a wide range of audiences in the US and around the world. If you'd like to talk about training design and development, Brian is always happy to grab a virtual coffee. Drop him a line at brian@endurancelearning.com.
In conversation with: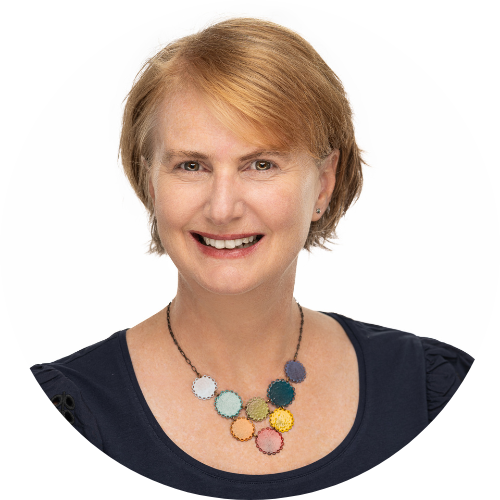 Nancy Bacon is a teacher, instructional designer, and learning strategist who has worked for over 25 years in the nonprofit sector. Nancy began her career in international education, leading an ESL school in Boston and teaching social studies in the Philippines. She worked for ten years leading nonprofit fundraising and capacity building efforts alongside a community of Afro-Brazilian women in Salvador, Brazil. Nancy collaborates with diverse communities and organizations to design and deliver relevant outcome-based learning tools and experiences. Nancy has partnered with Native Action Network in its Native nonprofit capacity building work since 2018.